Focusing On Ways That Businesses, Communities, & Individuals Can Support Main Street Retailers
"A whopping 77% of local merchants tell us they still aren't making as much money as they earned prior to the pandemic. And some are barely hanging on." — Alignable's Chuck Casto
This is why launching our roundtable discussion in May was an important move to help jump-start what's really needed for local merchants: a much better retail recovery across the U.S. and Canada.
Dave Baldwin and I were in this great roundtable discussion, along with several fantastic retailers. Dave and I lead Alignable's Brick & Mortar Business Owners Group. The retailers who joined us were:

Small Business Crusaders Chuck Casto & Mitchell Groves from Alignable co-hosted the event.
The Heart & Soul Of Our Communities & Small Biz Economy
Main Street retailers have long been the heart and soul of our communities. These small businesses contribute to the local economy, provide employment opportunities, and create a unique and vibrant atmosphere.
However, in the face of growing challenges, it's crucial that we come together to support these businesses now more than ever.
In the roundtable panel discussion on May 22nd, 2023, we explored effective marketing strategies and shared valuable insights for helping Main Street retailers thrive.
Let's explore the key takeaways and discover how we can band together to make a difference.
Creating An Unforgettable Customer Experience
One of the fundamental tips shared during the discussion was the importance of providing customers with an experience they'll never forget.
By investing in exceptional customer service and going above and beyond, Main Street retailers can foster customer loyalty and encourage repeat business.
The panelists emphasized the need to constantly innovate and make each visit unique, ensuring customers feel that they're getting something more with each interaction.
Key Takeaway: Be more than a clerk in your own business, hoping for customers to come in. Instead, enroll customers into being ambassadors of your product or service.
Strengthening Online & Social Presence
In today's digital age, having a robust online and social media presence, (including YouTube and updated Google Business Profiles) is essential for Main Street retailers.
The COVID-19 pandemic highlighted the significance of e-commerce and online sales channels, even for brick-and-mortar establishments.
By embracing technology and expanding their online capabilities, retailers can reach a broader audience and attract new customers.
Key Takeaway: It's important not to shy away from the online sphere but rather embrace it as a powerful tool for growth.
Embracing Uniqueness and Standing Out
The panelists unanimously agreed that standing out from the competition is vital for Main Street retailers.
Whether it's through exceptional customer service, personalized interactions, or showcasing their unique personality, retailers should let their individuality shine.
Fortune favors the bold, and even introverted business owners can find ways to differentiate themselves and leave a lasting impression.
Allowing customers to get to know the people behind the business can build trust and loyalty.
Key Takeaway: Leverage your smallness! A small local brick-and-mortar business has three advantages over a direct-owned business: personal connection to the local community, the ability to adapt quickly, and the people of their business. Don't hide behind your brand.
Collaborating with Fellow Merchants
The power of collaboration was another key theme discussed by the panelists.
Main Street retailers can team up with fellow merchants to create multi-store events that turn their street into a must-visit destination.
Hosting holiday strolls and other community-driven events can bring people together, generate excitement, and drive foot traffic.
Key Takeaway: By supporting and promoting each other, retailers can collectively benefit and strengthen the local economy.
Understanding Your Cash Flow
Cash flow is vital to the success of any small business.
As panelist Dave Baldwin shared during our event, brick-and-mortar businesses often spend years in "survival mode," making just barely enough to cover expenses.
We all need to perform a periodic SWOT (Strengths, Weaknesses, Opportunities, and Threats) analysis of business models, especially in the wake of economically disruptive events like the COVID-19 pandemic that has changed the competitive landscape forever.
Key Takeaway: A business may need to re-engineer its fundamental business model to align with current market conditions.
Utilizing Resources and Networking Opportunities
The panelists highlighted the importance of taking advantage of available resources and networking opportunities.
Joining industry-specific groups and seeking advice from peers on platforms like Alignable can provide valuable insights and foster referral networks.
Engaging with local alliances and becoming involved in community events can further enhance visibility and help forge connections within the neighborhood.
Additionally, exploring vendor marketplaces and participating in contests can open doors to new marketing opportunities and increase exposure.

Key Takeaway: If you have a brick-and-mortar business, make sure to write positive reviews of other businesses in your area and on Alignable. If you don't make an effort to review other businesses, why should anyone review your business?
Concluding Thoughts
Main Street retailers are the backbone of our communities, but they need our support to thrive in today's challenging business landscape.
By prioritizing the customer experience, strengthening our online presence, embracing uniqueness, collaborating with fellow merchants, and utilizing available resources, we can make a significant impact.
Remember, shopping local and reviewing local businesses can help them flourish and ensure the vitality of our neighborhoods.
Let's rally together, uplift our Main Street retailers, and create a brighter future for all.
Get Out There & Spend!
What can customers do to support locally-owned and operated Brick and Mortar Businesses?
Shop local whenever possible.
Tell your friends and family about your favorite local businesses.
Leave positive reviews online and share on social media when you are there.
Support local events and festivals.
Donate to local charities that support small businesses.
Make sure local legislators are looking out for small businesses and hold them to it.
These are a few things you can do to help to ensure that Main Street retailers have the support they need to survive and thrive.
You keep money in your community longer by shopping locally-owned-and-operated businesses.
Key Takeaway: We, as merchants, all need to do much more than just chant shop small or shop local. We must creatively work together to create a value worthy of people stepping away from their computer and showing up in our businesses and communities.
Humans often burn brightest in challenging times, and this is one of those opportunities for brick-and-mortar businesses. Find new ways to overcome differences and work together on the ground and on the web to draw in customers for a collective experience that they can not get online alone.
If you are a Brick and Mortar business, then join our Alignable Brick and Mortar group on Alignable.
Learn more about our paid group for helping Brick & Mortar Businesses, as well: The Main Street Mastermind. It's just $29/month and we're sure you'll get a lot out of it.
Finally, here is the link to this powerful Brick and Mortar Roundtable discussion.
Be sure to watch it and keep your eyes out for future events like it!
Thanks for reading!
---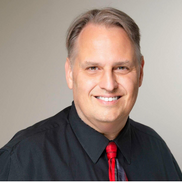 A very active Alignable member since 2016, Martin Brossman is a leading authority on Small Business Marketing, Reputation Management, and building a positive digital presence. He has 10,000+ followers online. Martin is a business coach, consultant, and a dynamic trainer known for his insight and humor. He provides customized coaching and training for individuals and groups, integrating digital media, professional networking, and reputation management. Martin is the moderator for the Alignable Brick and Mortar business owners group and runs The Main Street Mastermind Group, as well.